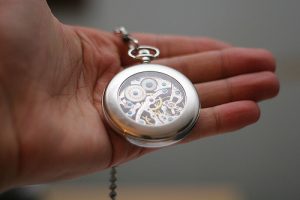 Humans, and their organizations, are increasingly complex.  Unfortunately our capacity for awareness and understanding of that complexity has not kept pace.  As a result we find ourselves stuck in a constant stream of wicked problems that never get any better.  We are at a loss about what to do differently because we have "tried everything" without random luck solving the problem.
"Integral Thinking in a Binary World" gives the audience a practical taste of Integral Theory, a useful model for looking at complex systems from multiple relevant perspectives.  After participating in this presentation your audience will have new tools they can use to generate fresh solutions to solve some of their toughest challenges.  We examine human systems from the interior, exterior, individual, and collective spaces as we gain new perspective on the real root of problems and find unique and powerful solutions to fix them.
As the speaker and facilitator for this presentation, Danny Kelley brings humor, wit, and wisdom in an engaging 50 minute presentation that entertains and educates.  A shorter presentation is also available for tighter time constraints but attendees will want to follow-up with our website afterwords for the rich detail they miss.  We provide audience members with materials they can use to begin practicing integral thinking for themselves.
Schedule an hour appointment today to invite Danny to your next gathering to hear more about how integral can improve the thinking your organization uses every day.